My Blog
Posts for: May, 2014
By Comprehensive Dentistry
May 21, 2014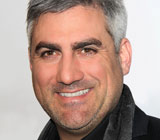 Some train intensively for months ahead of time, so they can achieve peak performance during the season; others simply enjoy occasional pick-up games with friends. But here's something all athletes, both amateurs and professionals, should know: Dental accidents in sports can happen at any time, and the consequences of not wearing the proper protective equipment can be serious.
Don't believe us? Just ask American Idol season 5 winner Taylor Hicks. Before his singing career took off, Hicks was a high-school basketball star; he lost his two front teeth during a championship game.
"It was just one of those collisions that happen in sports," Hicks recently told Dear Doctor magazine. "I never wore a mouthguard in basketball. Obviously I should have."
We agree. And we want to remind you that basketball isn't the only game that poses a risk to your teeth (although statistics show it's the leading cause of sports-related dental injuries). Soccer, bike riding, and equestrian sports — along with some two dozen other games and physical activities — are all on the American Dental Association's list of sports in which participants should wear a mouthguard.
What's the best kind of mouthguard? The answer is: the one you actually wear. For the maximum comfort and protection, there's nothing like a custom-fitted mouthguard provided by our office. This is a piece of protective equipment that's individually crafted just for you — in fact, it's made from a model of you own teeth! Not only will it fit your mouth perfectly, but it's also strong, lightweight and easy to wear.
It's true that off-the-shelf mouthguards are available from big-box retailers in limited sizes (like small, medium and large); also available are the so-called "boil and bite" types, which you soften in hot water before molding them into shape with the pressure of your fingers, teeth and tongue. Either one of these options is probably better than nothing — but neither provides the level of protection and comfort that a custom-made mouthguard offers.
When you consider the potential cost of tooth replacement — not just its hefty price tag, but also the lost time, trouble and inconvenience it can cause — we think you'll agree that a perfectly fitted mouthguard, made by our office, is a piece of sports equipment you really can't afford to do without. Best of all, its cost is quite reasonable.
So if you're the active type, come in to ask us about fitting you with a custom mouthguard. For more information, please contact us or schedule an appointment for a consultation. You can learn more in the Dear Doctor magazine articles "Athletic Mouthguards" and "An Introduction to Sports Injuries & Dentistry."
By Comprehensive Dentistry
May 06, 2014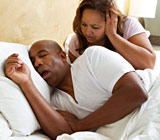 Q: What is sleep apnea, and how common is it?
A: Obstructive sleep apnea is a type of sleep-related breathing disorder (SRBD) in which the airflow to the lungs is restricted — or even cut off completely — during sleep. This condition is usually caused by the collapse of soft tissues in the back of the throat, and is potentially deadly. Sleep disorders, including SRBD, are thought to affect tens of millions of people in the United States. They have been blamed for several catastrophic accidents, including the 2014 Metro-North train crash in New York, and the 1989 Exxon Valdez oil spill in Alaska.
Q: How can I tell if I might have sleep apnea?
A: Everyone has trouble sleeping sometimes. But if you constantly snore, wake up feeling irritable, and experience sleepiness and diminished performance during the day, it may mean you suffer from this condition. After a while, SRBDs can trigger depression, confusion, memory loss, and other personality changes. Medical professionals note that a person with SRBD tends to be obese; to show enlargement of the tongue, tonsils, or uvula; to have nasal polyps or congestion; and possibly, to exhibit other signs.
Q: How is sleep apnea treated?
A: There are various treatments for sleep apnea, depending on the severity of the problem and its likely cause. These include oral appliance therapy (wearing a retainer-like device in the mouth at night); orthodontic treatment and/or oral surgery; and using a CPAP (constant positive airway pressure) machine to help facilitate breathing at night. Each has advantages and disadvantages that should be discussed with a healthcare provider who has experience in the area of sleep disorders.
Q: What does all this have to do with dentistry?
A: Dentists are, of course, extremely familiar with the anatomy of the mouth. We sometimes notice signs of potential sleep problems before they become life-threatening. What's more, we may be able to successfully treat the problem with oral appliance therapy. We can properly fabricate, fit and adjust an oral device that helps keep your airway open at night. Because it is inexpensive, removable, and relatively comfortable, an oral appliance may be a good remedy to try before moving on to more complex treatments, such as a CPAP machine or surgery. So if you think you might have SRBD, maybe it's time to make an appointment and talk to us about it.