My Blog
Posts for tag: braces
By Comprehensive Dentistry
May 26, 2015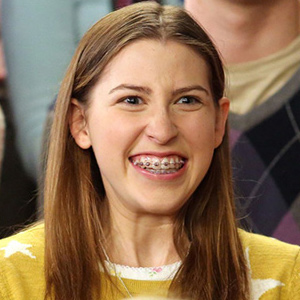 Fans of the primetime TV show The Middle were delighted to see that high school senior Sue, played by Eden Sher, finally got her braces off at the start of Season 6. But since this popular sitcom wouldn't be complete without some slapstick comedy, this happy event is not without its trials and tribulations: The episode ends with Sue's whole family diving into a dumpster in search of the teen's lost retainer. Sue finds it in the garbage and immediately pops it in her mouth. But wait — it doesn't fit, it's not even hers!
If you think this scenario is far-fetched, guess again. OK, maybe the part about Sue not washing the retainer upon reclaiming it was just a gag (literally and figuratively), but lost retainers are all too common. Unfortunately, they're also expensive to replace — so they need to be handled with care. What's the best way to do that? Retainers should be brushed daily with a soft toothbrush and liquid soap (dish soap works well), and then placed immediately back in your mouth or into the case that came with the retainer. When you are eating a meal at a restaurant, do not wrap your retainer in a napkin and leave it on the table — this is a great way to lose it! Instead, take the case with you, and keep the retainer in it while you're eating. When you get home, brush your teeth and then put the retainer back in your mouth.
If you do lose your retainer though, let us know right away. Retention is the last step of your orthodontic treatment, and it's extremely important. You've worked hard to get a beautiful smile, and no one wants to see that effort wasted. Yet if you neglect to wear your retainer as instructed, your teeth are likely to shift out of position. Why does this happen?
As you've seen firsthand, teeth aren't rigidly fixed in the jaw — they can be moved in response to light and continuous force. That's what orthodontic appliances do: apply the right amount of force in a carefully controlled manner. But there are other forces at work on your teeth that can move them in less predictable ways. For example, normal biting and chewing can, over time, cause your teeth to shift position. To get teeth to stay where they've been moved orthodontically, new bone needs to form around them and anchor them where they are. That will happen over time, but only if they are held in place with a retainer. That's why it is so important to wear yours as directed — and notify us immediately if it gets lost.
And if ever you do have to dig your retainer out of a dumpster… be sure to wash it before putting in in your mouth!
If you would like more information on retainers, please contact us or schedule an appointment for a consultation. You can learn more in the Dear Doctor magazine articles "The Importance of Orthodontic Retainers" and "Why Orthodontic Retainers?"
By Comprehensive Dentistry
March 25, 2015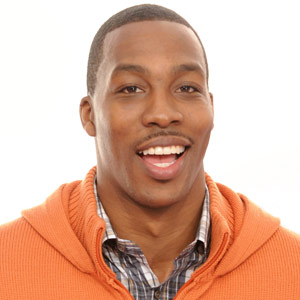 Have you started orthodontic treatment recently? Are you having a little trouble getting used to your braces? If so, you are not alone: Everybody goes through an adjustment period during which they momentarily wonder if they'll really ever get used to this. Don't worry — you will! And we've never heard anyone say, on the day their braces come off and their new smile is revealed, that they aren't glad they went the distance. Just ask Houston Rockets all-star center Dwight Howard, who discussed his own orthodontic treatment in a recent interview.
"I'm sure I was no different than anyone else who has ever had braces," he told Mediaplanet. "At first I hated them so much… That changed once I got used to them and I actually grew to love them." What's Howard's advice? "Do exactly what your orthodontist says and know that the outcome is well worth it in the end." We couldn't agree more! Here are some tips for wearing braces comfortably:
Hard & Chewy Foods: If you love fresh fruits and vegetables, that's great; there's no reason to give them up, just the really hard ones. You don't want to bite into an apple or carrot or any other hard foods like bagels and pizza that have any "size" to them. Small pieces may be ok as long as they can't bend your wires. Chewy, sticky candy should really be avoided completely. Same with soda, sports drinks and so-called energy drinks because they contain acids that promote tooth decay and can cause a lot of damage around the braces.
Effective Oral Hygiene: Keeping your teeth clean is more important than ever, but also more challenging than ever. It's easy for food to get stuck under wires and around brackets, but failing to remove it can cause tooth decay, gum irritation and soreness. Therefore, the cleaner your teeth and your braces are, the healthier you will be. Use interdental cleaning brushes and/or a floss-threader to get behind your wires. A mouthrinse can also help strengthen teeth and keep bacteria in check. If you have any questions about how to clean between your teeth, please ask for a demonstration at your next visit.
Pain Relief: Some soreness at the beginning of orthodontic treatment is normal. To relieve it, you can use an over-the-counter pain reliever and/or a warm washcloth or heating pad placed on the outside of the jaw. If brackets or wires are rubbing against the inside of your cheeks or lips, try applying wax to these areas of your braces. If this does not offer enough relief, we may be able to trim the end of a poking wire. Call us if you need help with this.
Our goal is to make your orthodontic treatment as comfortable as possible on the way to achieving your all-star smile. If you have questions about adjusting to braces, contact us or schedule an appointment for a consultation. You can learn more by reading the Dear Doctor magazine article "Caring for Teeth During Orthodontic Treatment."
By Comprehensive Dentistry
July 15, 2014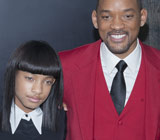 Her parents Will and Jada are Hollywood royalty, who helped her land her first acting role when she was 7. She released a hit single, "Whip My Hair," before she had quite reached the age of 10; shortly afterward, she was signed to a record label. Yet the young singer and actress Willow Smith has at least one thing in common with plenty of 'tweens and teens across America: She needed to wear braces to correct problems with the alignment of her teeth.
Why do braces seem to be a part of growing up for so many kids? One answer is because they work so well. Braces apply gentle pressure to the teeth through a thin, flexible wire called an archwire. Attached to the teeth with a metal or ceramic bracket, the archwire exerts a light force which causes teeth to gradually move into better positions. Sometimes, when additional force is needed, elastic bands or other appliances may be used in conjunction with braces.
Most everyone is familiar with the silvery metal "tracks" of traditional braces. But did you know that there are a number of other options too? For a more inconspicuous look, you may be able to have braces with tooth-colored ceramic brackets; then, only the thin archwire will be visible in your mouth. It's even possible in some cases to place the metal wires and brackets on the tongue side of the teeth. With this system, called lingual braces, the orthodontic hardware is truly invisible.
What if you didn't need metal braces at all? Some people can get good results using a system of clear plastic aligners instead of braces. The aligners are worn 23 hours a day, but can be taken off for cleaning and for important events. They work best for correcting mild or moderate alignment problems.
Still, plenty of people feel that if they're going to wear braces, they might as well flaunt them. That's why some types of braces are available with bands that come in different colors. When Willow's brother Jayden wore braces, he was reported to favor red and black ones. Jayden, who is about two years older than his sister, had his braces removed just before Willow got hers put on.
So if it turns out that you need braces, remember that lots of your favorite celebrities wore them too. And keep in mind that, depending on your own situation, you may have several options to choose from.
If you would like more information about braces or orthodontic treatment, please contact us or schedule an appointment for a consultation. You can learn more by reading the Dear Doctor magazine articles "The Magic of Orthodontics" and "Orthodontics for the Older Adult."